Chinese Language is Growing in Popularity Worldwide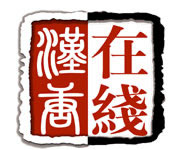 The Chinese language is being put to wider use outside of China. International schools and corporations now see how valuable it is for their employees and students to have Chinese language skills. Language is a tool that bridges education, economy, science and technology, foreign affairs, and yes, even politics.
To learn a language is also to learn about a culture. As China takes a more prominent role on the international stage, it will be increasingly important for foreigners in any field to have more understanding of Chinese culture and language. Chinese language is being put to wider use worldwide, creating an ever-increasing number of learners of both the Chinese language and Chinese culture. Foreign students from more than 100 countries have already begun to study Chinese via the Internet, on websites like Free Chinese Lessons.
According to the Modern Language Association, enrollments in Chinese language study between 2002 and 2006 spiked by 51%. China's growing affluence has led to the unprecedented popularity of the Chinese language, with nearly 40 million foreigners currently studying abroad. The Chinese government has also invested substantially in popularizing Chinese around the world, and is currently compile Chinese teaching materials for foreign countries. Already a growing number of elementary and middle schools in foreign countries are introducing Chinese to the curriculum.
In the coming years, Chinese language will be used in more countries and regions around the world, and become an important bridge between Chinese and foreigners.