How Many Foreigners Are Learning Chinese?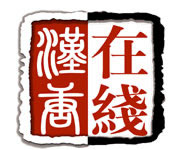 Back in 2004, when Free Chinese Lessons launched, we reported that over 25 million foreigners were learning Mandarin Chinese.
Recent news suggests that there are now more than 40 million foreigners studying Chinese around the world. That's a huge jump in just eight years time. With an exponential growth in worldwide interest, it's expected that as many as 100 million foreigners will be studying Chinese within the next few years.
While the vast majority of people learning Mandarin do so in China, there are many places around the world where studying Chinese is taking hold.
In Japan, the most popular foreign language after English is Chinese.
Korea boasts more than one million students of Chinese.
France now has more people studying Chinese than anywhere else in Europe.
The upsurge in learning Chinese can be seen throughout Europe, America and Asian countries. In Japan, there are approximately two million Chinese learners, while France has introduced Chinese language courses in hundreds of middle schools.
China's rising international status is starting to draw the attention of governments around the world. China's entry into the WTO in 2001 and its successful hosting of 2008 Olympic Games in Beijing helped significantly increase the number of foreigners interested in learning Chinese as a foreign language.
In 2003, 60,000 overseas students furthered their studies in China as Chinese majors. The HSK Chinese level test has exam sites in 35 countries, and so far 330,000 foreigners have taken the tests. The Chinese government also routinely sends Chinese teachers abroad as volunteers.